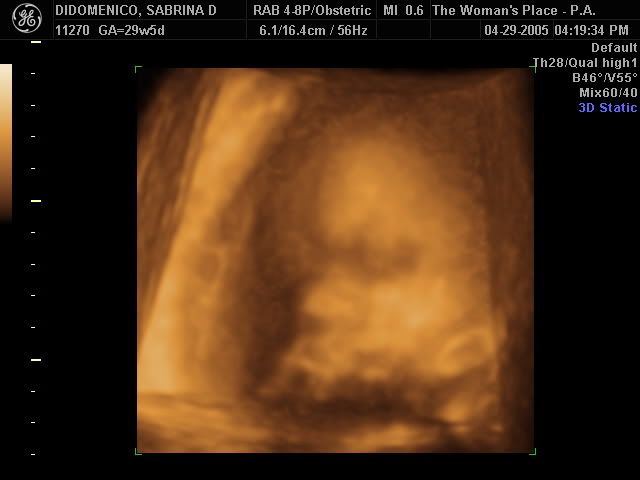 Here's his little face!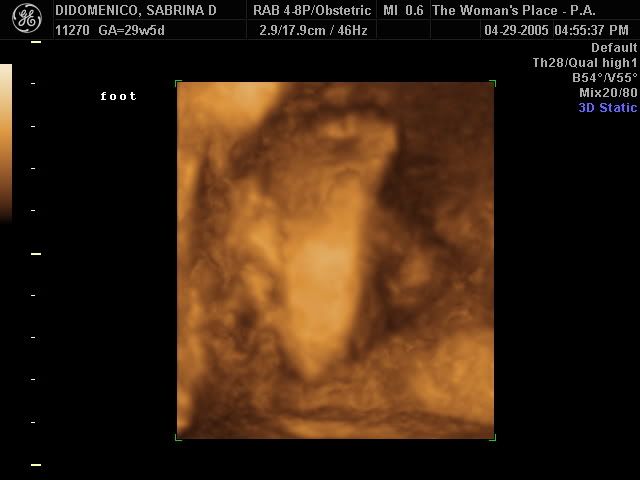 Foot with 5 toes!
Overall the Sono went really well today. Alex thought I was giving birth today but I had told her over and over before we were just going to see the baby on the TV. We spent a hour watching him and got 40 pictures. He was a stinker though and wouldn't take his hands away from his face. She was pokin and proddin him to get some movement but he was being lazy! While laying there he'd move but only his butt and legs not his hands.
Dom went to my neighbor's house which was really weird. This was the first time he'd ever been anywhere without me that wasn't a relatives house. He has only stayed at my parents house and Dave's Aunt's house without us. He just hopped right in playing with the other daycare kids. I made sure she was aware that he will try anything and everything to break out and run off. She has a very easy front door knob that pulls down and a sliding back door, perfect for him to easily escape. He was there for two hours and did great! Destroyed the toyroom she said. Sounds like Dominic alright!