The other day I commented to Dave how my stomach is already sticking out way past my boobs. Here's 15 weeks now....

And about 30 weeks with Mia.....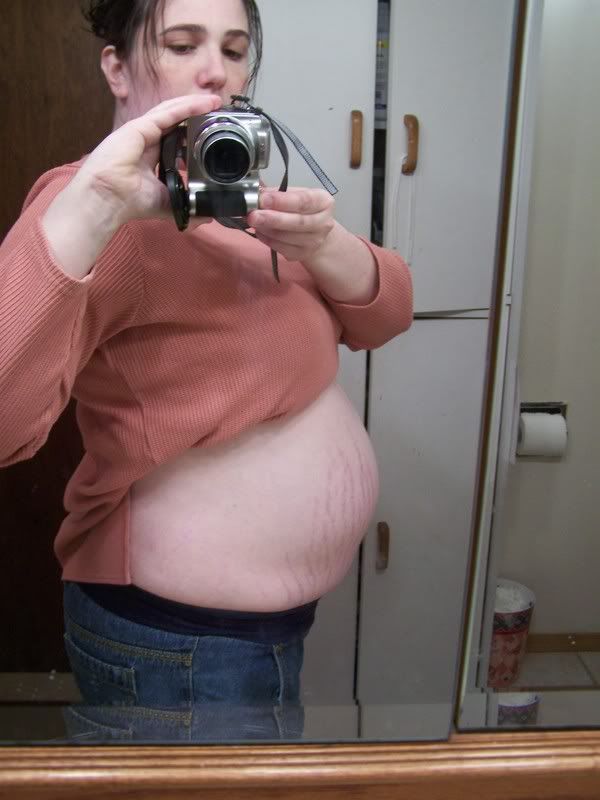 It'll be interesting to see how huge I am near the end of this. I know my body is taking quite the beating this time. I need my vericose vein mess cleaned up on my leg, tummy tuck, a bladder lift. Poor Dave is getting so frustrated of me saying "stop!" so I can run and potty in the middle of sex.